Monocouche Rendering (One-Coat) is a pre-mixed, breathable, external decorative through colour render. The main benefits of monocouche render over traditional sand and cement render is that it is pre-coloured requires no final paint finish. It is a high quality fast dry product giving a faster turnaround enabling any scaffolding or other building ancillaries to be removed at job completion.
The finish of monocouche is also a more crisp finish compared to traditional render. It comes in over 50 standard colours, so you will never be stuck for choice. Being a breathable render this means that if any moisture is trapped in your wall cavity, it can escape through your walls and through the render. This allows your building to breathe and NOT retain any moisture, which in turn could turn to damp.
Although more expensive than a basic sand and cement render in the outset, the application of through coloured render (generally machine applied) is a lot faster than its traditional counterpart. External monocouche renders can be applied as one coat (depending on the receiving wall substrate) rather than two coats as with traditional sand and cement renders.
We are therefore likely to save you time and money as you don't need wait for the render to dry and be painted, scaffolding can be struck sooner and the colour will last longer than most masonry paints. Of course, as with any through coloured render material, longer term savings will also be made due to not having to incur repeated scaffolding and decoration costs for years to come.s 'K-Rend'.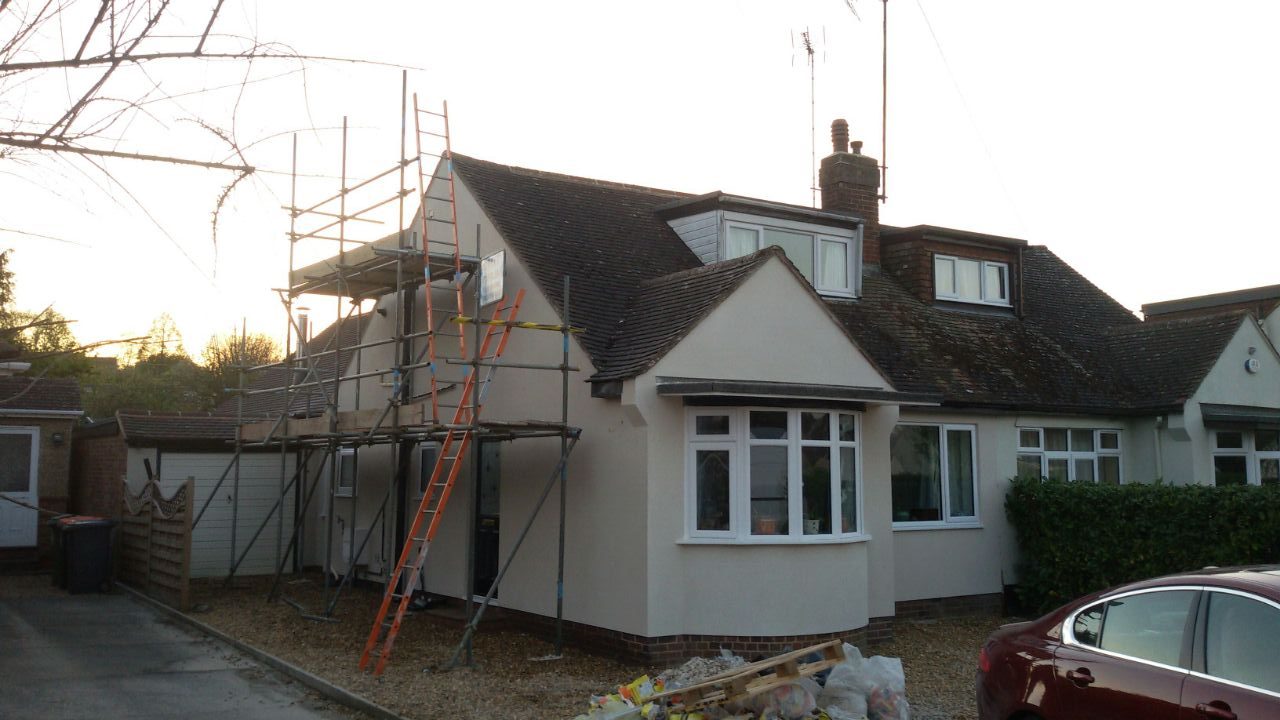 It is slightly more expensive compared to traditional sand and cement render. But the cost saving on time and painting the render equals the cost out. There is also years of future savings due to knowing that you will not have to paint your render in the coming years.
External Wall Insulation is a great way to insulate your home.Disruption is minimal, with little impact on floor space reduction.  External Wall Insulation renews and enhances the appearance of your property and with a wide variety of colours being made available. Any future decoration costs are also reduced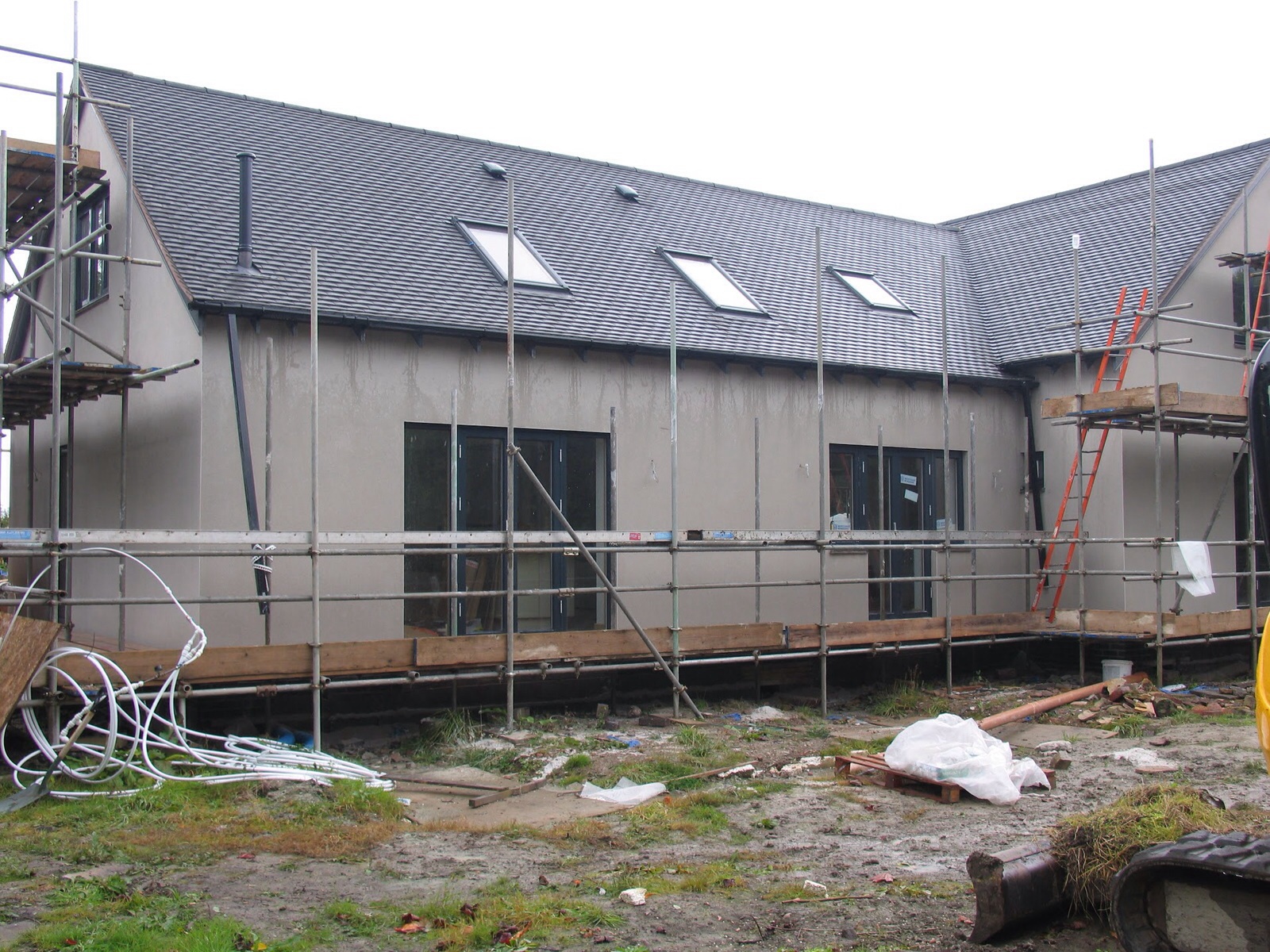 Clark Rendering are approved installers of External Wall Insulation render systems. (EWI) The systems consists of bonding and mechanically fixing expanded polystyrene sheets to the outside of the building, then applying a base coat and a top coat whether it be a "thin coat" or a mineral top coat or even a scraped through colour render. External Wall Insulation will dramatically lower the U value of the property which means you will save money in the long run on you heating bills.
Clark rendering specialises in renders suitable for timber frame built houses. External render carrier board is installed to the outside of the house. A silicone or acrylic based render finish is there an applied over the top. The renders come in a variety of different colours. The finish is stunning, crack resistant and long lasting.
Sand and cement render is the most common materials used on properties in Woburn and throughout the UK. Sand and cement is a two coat render system.
Clark Rendering would machine apply sand and cement render projects as this speeds the process up and means your project can be pushed along a lot quicker.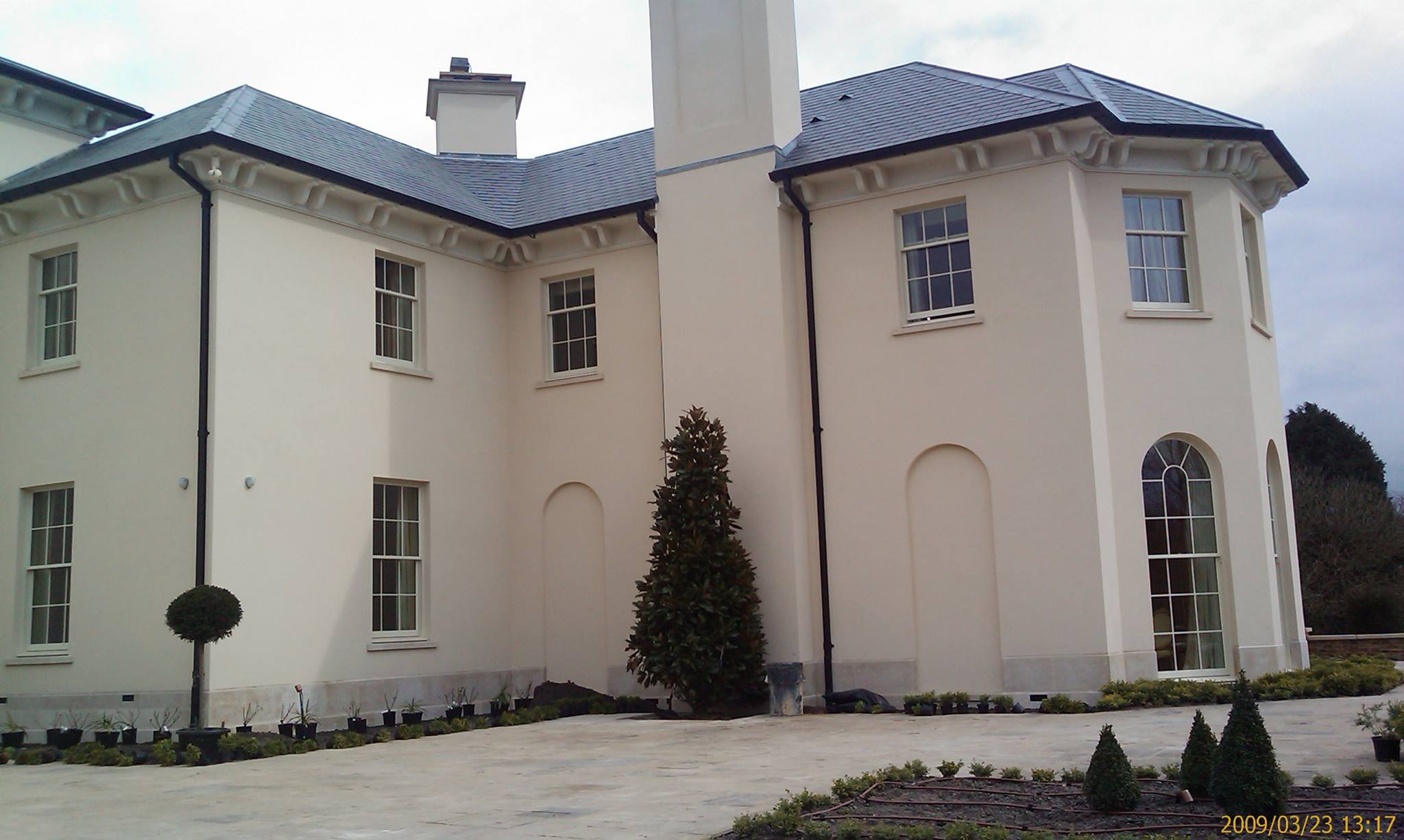 If you are looking for a Tyrolean finish for your property, then look no further than Clark Rendering. Tyrolean is a decorative finish that is applied over a sand and cement base coat. Application is with  high efficiency modern machinery giving a more consistent quality finish than other more dated application methods.
Clark Rendering offers Flow floor screeding services, latex floor leveling, and sand/cement screeds around Woburn, Milton Keynes, Bedford and surrounding areas.
Clark Rendering specialises in all flow screed solutions from small residential extensions to large commercial floor screeding projects. So Clark Rendering no job is too big or too small for us to take on.
Every customer is looked after to the highest of standards, and we don't care how big or small the project is we will work to your timescales and get the job done to the highest of standards.
We are a well established Woburn-based rendering company and pride ourselves on good customer service with competitive prices and high standards of finishes.
Our fast and exceptionally efficient method of floor screeding are pre-mixed and ready for immediate use which is a lot better as it gives a better consistent mix. The flow screed is very cost effective to buy and on labour costs. Flow screed is dry in 24 to 48 hours is ready to walk on which is great especially as time is always lacking on any building project.
If you have any questions or would like us to drop round and give you a free no obligation quote then please contact us.
What Our Past Customers Say
Clark rendering quoted me to render our extension and we were very pleased with the work carried out. Nick was a nice guy who ensured we were happy and understood what was happening right through the process.
I have used Clark Rendering to plaster my semi detached house in woburn sands and I was very impressed with the end result. Nick and his team are very clean and tidy and considerate.
I have been using Clark rendering for many years to render my customers properties and its one of the very few plasterers now that I can totally trust to get the job done on time and to the highest of standards